Continue the party at Fallsview Casino's newest hot spot. Friday to Saturday from 10PM to 2AM, with indoor & patio seating, light bite menu, artisanal cocktails, LIVE DJ and NO COVER FEE! Must be 19+.
| DATE | DJ |
| --- | --- |
| September 1 | DJ Nana |
| September 2 & 3 | DJ Recon |
| September 9 | DJ Recon |
| September 10 | DJ Ken L. Jones |
| September 16 | DJ Recon |
| September 17 | DJ George Dee |
| September 23 & 24 | DJ Recon |
| September 30 | DJ Recon |
| October 1 | DJ SAVVV |
| October 7 | DJ Recon |
| October 8 | DJ Nana |
| October 14 | DJ Recon |
| October 15 | DJ Grump |
| October 21 | DJ Cosmic Cat |
| October 22 | DJ Nana |
| October 28 | DJ Recon |
| October 29 | DJ George Dee |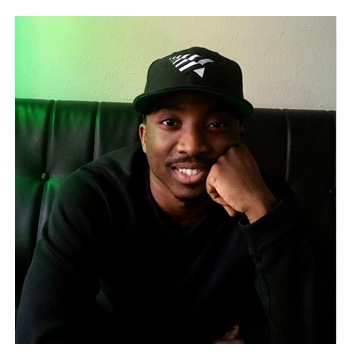 GEORGE is an open format DJ born and raised in London, UK. Starting as a teenage host and DJ playing predominantly RnB, Afrobeats, House and Hip Hop on British radio, to venues in and around the UK and then onto gigs around Europe and Africa, George's career as a DJ grew with time. Since moving to Toronto in 2018, George continues to build his household name in the Canadian entertainment scene with multiple residencies, gigs and collaborations over the years including The Drake Properties, Soho House, Evergreen Brickworks, ISO Radio and more whilst still working to bridge the music gap between London and Toronto.
Instagram: @george.mp3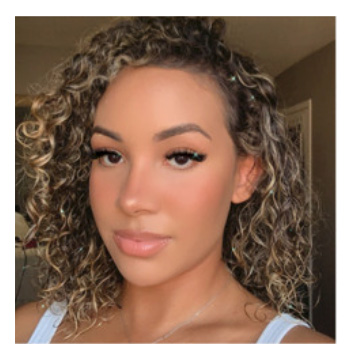 SAVVV is a self-taught DJ from Toronto specializing in R&B, future beats, and neo-soul sounds. Her journey began in February 2021 when she posted mixes onto SoundCloud under the name 'savvv'. Through those mixes, she was invited to curate radio shows for various platforms such as There's No Signal, Reprezent Radio, Saturday Selects and several others across Europe and the United States. Her online mixes helped build connections with creatives across the world including DJing an event in Los Angeles, California run by Andre Power of SOULECTION Radio in November 2021.
In July 2021, she created my own radio show JUSSS LISTEN RADIO which airs on Toronto-based station, ISO.FM twice a month. Through this project, she built meaningful connections with the Toronto music community and SoundCloud community. Outside of the radio show, she DJ's at various venues across Downtown Toronto.
Instagram: @savmejias
Soundcloud: https://soundcloud.com/sav-annahhh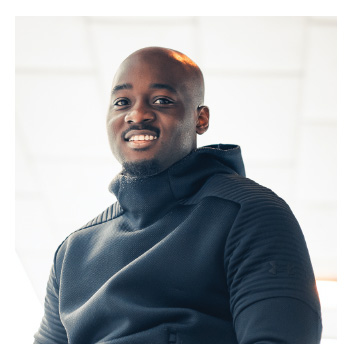 Toronto based KEN L. JONES has created memorable experiences for diverse crowds over the past decade. He's worked with influential people and brands across different industries, and that list continues to grow. Known for his creativity, passion for music, and attention to detail - expect a great time when Ken L. Jones is DJing
Instagram: @djkenljones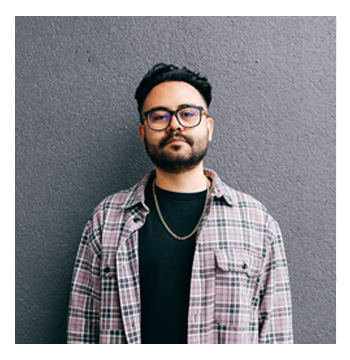 Richie Guzman, better known as GRUMP is a DJ born and raised in Toronto, Ontario. With a decade of experience, GRUMP is a proud open format DJ known for his unpredictable sets and selections blending club anthems with a Latin twist. He is the founder of SUCIO, which has grown from a monthly flagship party to a virtual stream party on Twitch amid the pandemic as well as a monthly radio show (Radio Sucio) on ISO Radio. He has held notable residencies in the Greater Toronto Area, has performed at various high profile venues and events across Canada and has provided opening sets for DJ Jazzy Jeff, Just Blaze, and Skratch Bastid.

All social platforms: @grumplovesyou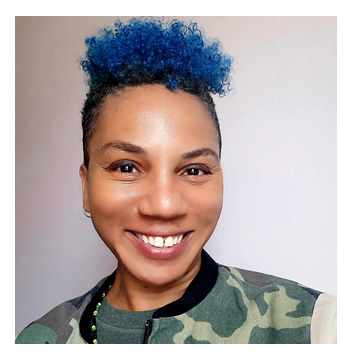 Cozmic Cat is in demand with both her versatile and high energy DJ sets as well as her studio remixing/production and record label work. She often appears at high profile corporate and underground nightlife events, festivals and community engagements in and out of Toronto, weaving all her sounds and experience together to reach any crowd. Cozmic Cat's positivity, high energy, and ability to read the crowd has taken her to some of the top venues in Ontario and Internationally including The Drake Hotel Properties, The Round (Toronto 2020), The Mod Club, Yonge & Dundas Square, Royal Ontario Museum (Toronto 2019), London Music Hall, Museum London (London 2019), Sous Bas (Hamilton 2019), De Marktkantine (Amsterdam 2018), The Standard Hotel (NYC 2018), W/N W/N (Philadelphia 2018 ), Club XYVR, HMS Britannia (Vancouver 2018), Barrymore's Music Hall (Ottawa 2017), Club Origins, Moyo Cafe (Durban, South Africa 2016), as well as Melbourne, Reykjavik, Puerto Rico, DC, Brooklyn, Philadelphia, up to Canada's Northwest Territories and back again.