The Noodle Bar brings the fusion of ancient traditions and modern cuisine to Fallsview Casino Resort's restaurant scene.
Casual, simple and uncomplicated dishes at the Noodle Bar are prepared to allow the inherent flavour of each ingredient to emerge undistinguished. Enjoy flavourful noodle soups, freshly made rice, noodle & stir-fry dishes all at one of the best restaurants in Niagara Falls.
---
CONGEE
---
Deep-fried chinese dough stick $5
Plain congee $9
Salted pork & egg congee $15
NOODLES & SOUP
with egg noodles, rice noodles or vermicelli
---
House braised beef brisket $19
House shrimp & pork wonton $18
Chicken and choy sum $18
Hot & sour seafood (no noodles) $13
Clams in soup & ginger (no noodles) $35
NOODLES
---
Cantonese fried noodles $29
Fried egg noodles with prawns and vegetables $46
Fried vermicelli with shrimp, BBQ pork & curry $25
Fried rice noodles with sliced beef $25
Fried rice noodle with chicken or beef & black bean sauce $28
VEGGIES
stir-fried, garlic or poached
---
Choy sum $19
Chinese broccoli $19
Mixed vegetables $19
Snow pea tips $28
SIGNATURES
---
Thai style sweet & sour pork $28
Stir-fried green bean with minced pork $24
Stir-fried chicken with peppers, peas, onions & black bean sauce $28
Stir-fried sliced beef with Chinese broccoli $28
Stir-fried sliced beef with cashews, broccoli & peppers $32
Pork wontons & chili oil $18
Bone-in roasted duck $55-108
Stir-fried clams with black bean sauce $35
Jumbo shrimp in spices $38
Stir-fried lobster with ginger & onions ~ Market Price
FRIED RICE
---
Seafood & fish roe $32
Shrimp & BBQ pork $28
Mixed vegetables $20
OYSTERS
---
Fresh seasonal east coast ~ Market Price
Fresh seasonal west coast ~ Market Price
APPETIZERS
---
Miso soup $4.75
Seaweed salad $4.75
Edamame $9.50
Avocado cucumber salad with ginger $17
Green salad with seafood and ginger $24
Grilled eel $32
Beef tenderloin tataki $29
a5 wagyu sushi $60
SUSHI & SASHIMI SET
---
8 pieces of nigiri and 1 roll $41
15 pieces of assorted sashimi $50
RICE
---
Chirashi (chef selection) $33
Una don $34
ROLLS
---
Avocado roll $10
Vegetarian roll, avocado, cucumber, asparagus, carrot $12
Eel and avocado roll $15.50
California roll, crab meat, avocado, cucumber, fish roe $14
Spicy tuna or salmon roll $15.50
Spicy volcano roll, chili, tuna, cucumber $17
Green dragon roll, avocado, fish roe, crabmeat, cucumber $22
Spicy lobster crunch roll, lobster meat, avocado, cucumber, tempura bits $29
Rainbow roll, california roll, 6 pieces raw fish & fish roe $30
SUSHI & SASHIMI
---
Botan shrimp $7
Eel $5.25
Flying fish roe $5.25
Octopus $5.25
Tuna $5.25
White tuna $5.25
Whitefish $5.75
Yellowtail $6.50
Salmon $5.25
Salmon Roe $5.25
Shrimp $5.25
Squid $5.25
Surf clam $5.25
Mackerel $5.25
---
PER POT $6
---
Ti Kwan Yin
Green tea
Jasmine Dragon Tears
Jasmine Blossoms
Matcha-Genmaicha
Japanese, Roasted Rice
Kombucha Detox
Green tea, Kombucha, Ground Ginseng, Natural flavor
Black Tea, Shou Pu-erh Vintage (2016)
Green tea
Breakfast in Paris
Organic Black tea
Uncle Grey
Black Tea, Cupflower Petals, Apple & Pineapple Pieces, Safflower Petals, Natural Bergamot, Vanilla Flavor
Toasted Almond Brittle
Apple Chunks, Cinnamon, Red Beet, Natural Flavor
Turmeric Slim Down
Oolong Tealeaves, Pineapple Bits, Ginger, Carob Pieces, Cinnamon, Sweet Potato, Coconut Chips, Green Cardamom, Turmeric Powder, Black Pepper, Cloves, Stevia Leaves, Natural Flavor
Pure Energy
Green mate, Candied Pineapple & Mango (Sugar), Ascorbic acid, Citrus & Mango Peel, Sunflower Blossoms, Natural Flavor
Sleepyhead Organic
Rosehip, Citrus Peel, Chamomile Blossoms, Lemongrass, Hibiscus Blossoms, Spearmint, Natural Flavor
​​​​
Location
Enter the Noodle Bar through the Salon Privé on the casino floor. Must be at least 19 years of age to enter the casino.
---
Cuisine
Authentic Cantonese and Chinese noodle dishes
---
Attire
Casual
---
Payment
Cash, Debit, Visa, Mastercard, AMEX, Gift Card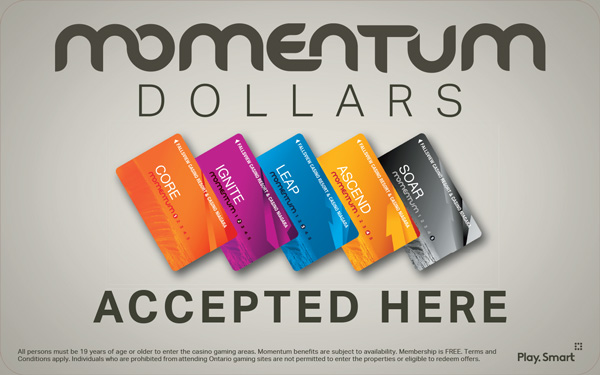 Must be 19 years of age or older to enter.