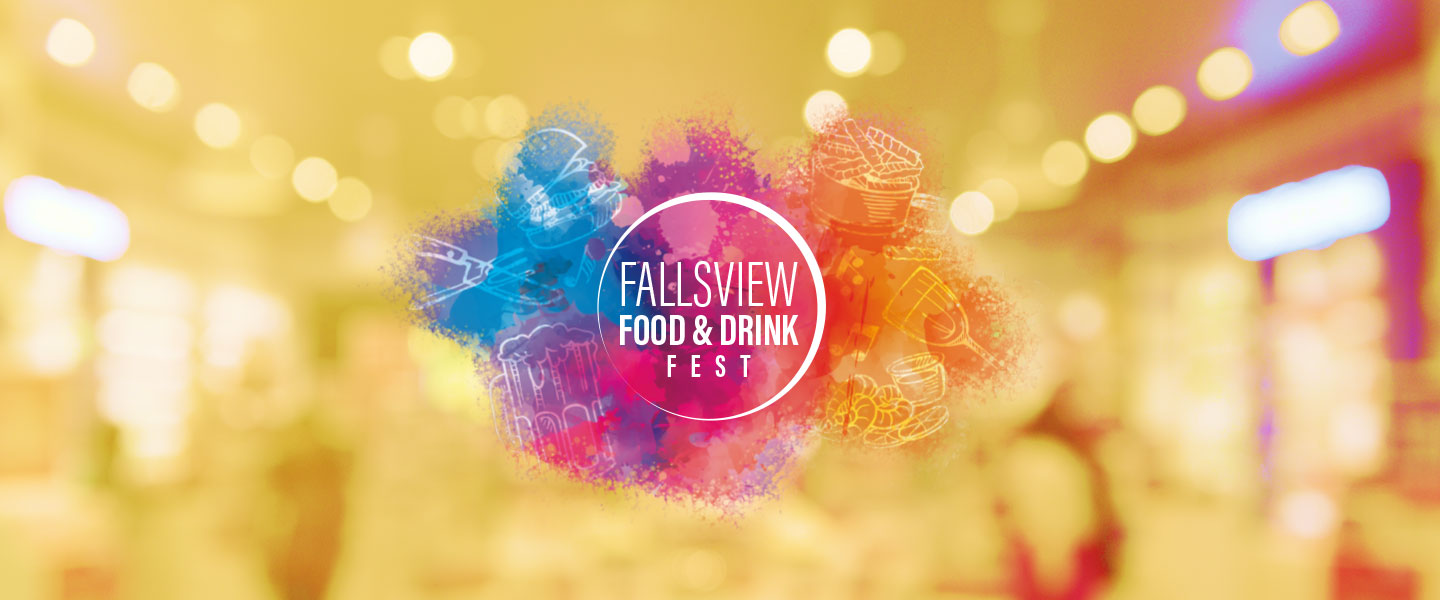 Celebrity & Guest Chefs
Saturday's Food Con Host: John Catucci
John Catucci is a comedian, actor, and TV personality who currently hosts the hit show, You Gotta Eat Here!, airing its fifth (5th!) season at the Food Network.
A born entertainer, John's electric charisma coupled with his wealth of performing experience has garnered him renowned praise for his live, corporate, and TV appearances.
A talented actor-singer-comedian, John's love for the stage began at York University where, as a member of Vanier College Productions, he performed in such plays as Romeo and Juliet and the Canadian debut of The Comedy Festival. It was during these first years of his career that John teamed up with David Mesiano and formed the musical comedy duo The Doo Wops.
In 2001, The Doo Wops won the prestigious Homegrown Comedy Competition at the Just For Laughs Festival in Montreal, and later returned to the Festival in 2004 where they were a huge hit. They were a part of the Just For Laughs, Wiseguy Tour, as well as on the line-up for an incredibly successful 25 city run across North America with the Just For Laughs Comedy Tour. They have since returned to the festival to star in their own gala performance, as well as perform all over the world, including the U.K. and Australia.
The Doo Wops have also performed at the Vancouver International Comedy Festival and at various clubs in Canada and the United States, including the world famous Improv and Comedy Factory in L.A. John is also a member of The Second City Touring Company as well as a founding member of The Minnesota Wrecking Crew, the 2003 and 2004 Canadian Comedy Award winners for best sketch troupe.
Some of John's film and television credits include The Tuxedo, starring Jackie Chan, Toronto 1's The Toronto Show, CBC's To Die Four and The Sean Cullen Show, the feature film First Time Caller, The Comedy Network's Liocracy, and ABC's Movie of the Week Kiss My Act.
John has guest starred a number of times on Global TV's Train 48, was a series regular on the CBC children's show The Doodlebops, as well as a lead in the Comedy Network original series Punched Up.
Rocco DiSpirito
Appearing at the Celebrity Dine About & Food Con Event
Rocco DiSpirito is a James Beard award-winning, pioneering Food Network chef and number one New York bestselling author who is known for his unique approach to flavor as well as his dedication to proving that healthy and delicious are not mutually exclusive. Born in Queens, New York, Rocco grew up in a family with a passion for food, which inspired him to pursue a career in the culinary arts. He attended the Culinary Institute of America and began working in some of the best restaurants in the country, including the 3-star Michelin restaurant Jardin des Sens in France. In the late 1990s, Rocco was the executive chef of the Manhattan restaurant Union Pacific. His innovative and creative approach to cuisine earned him critical acclaim and multiple awards, including a coveted three-star review from The New York Times and Food & Wine magazine's "Best New Chef."
Most recently, DiSpirito appeared as both judge and competitor on Food Network's Tournament of Champions, Guys Grocery Games, Guys Ranch Kitchen and his own Restaurant Divided. He was recently featured in the New York Times "Sunday Routine". In 2019 he brought his creative vision and culinary talents to the iconic Standard Grill restaurant at The Standard, High Line. As Chef, he reimagined the menu, led a redesign of the dining room and elevated the kitchen with an expanded raw bar and new Binchotan-fired Josper grill from Spain. His celebrated return to a restaurant kitchen earned high praise, including a notable 2-star New York Times review. Rocco also delighted customers by featuring his signature Peconic Bay Scallops & Uni dish first served at his critically acclaimed 3- star restaurant, Union Pacific, which was a culinary landmark in NYC for many years.
He is the author of thirteen books, which have been translated into multiple languages and sold all over the world. His first book, Flavor, earned DiSpirito a James Beard award and showed readers how to create bold, sophisticated yet surprisingly easy meals. His bestselling cookbook series, Now Eat This, inspired DiSpirito's syndicated television show, Now Eat This! With Rocco DiSpirito, which he also executive produced. He has also authored New York Times bestsellers The Pound A Day Diet and The Negative Calorie Diet. His newest cookbook, Rocco's Keto Comfort Food Diet, shows readers how to eat the foods you miss and still lose up to a pound a day.
He frequently appears as a special guest judge on television shows such as ABC's Good Morning America, CBS's The Talk, ABC's The View, Extra, E! News and The Dr. Oz Show, The Tamron Hall Show, The Wendy Show, The Good Dish as well as many others. He has guided life-changing transformations as the Healthy Food Coach on ABC's Extreme Weight Loss, hosted the cooking competition show Restaurant Divided on Food Network and has starred in Rocco's Dinner Party on Bravo.
His remarkable weight loss journey has played a significant role in his cooking philosophy as well as his charitable efforts for over a decade. He serves as an Ambassador for Health Corps, inspiring students at schools across the country to build healthier habits. He is an Entertainment Council member for Feeding America, advisor with Wellness in the Schools (WITS), as well as City Harvest, and frequent volunteer at food banks throughout NYC. He is hailed as a leading health expert and is often called upon to speak at events, including the Partnership for a Healthier America summit in Washington, D.C.
Amanda Freitag
Appearing at the Celebrity Dine About & Food Con Event
Born and raised in New Jersey, chef, television personality, and author Amanda Freitag has become a culinary maven. Following her graduation from the Culinary Institute of America, Amanda worked in a diverse mix of restaurants in New York City, including Jean-George Vongerichten's Vong, Verbena, Il Buco, Cesca, and The Harrison, running the culinary gamut of Mediterranean, Italian and Classic American. She sharpened her skills through world travel, including working under Chef Alain Passard in Paris, and continued expanding her culinary expertise into a variety of international cuisines.
Outside of the restaurant business, Amanda has become a household name for her work both on and off the television screen. She is well known for being a judge on Food Network's Chopped and has appeared on Iron Chef America, Next Iron Chef, Unique Eats, Beat Bobby Flay, Guy Fieri's Tournament of Champions, and more.
Her mission to make cooking more approachable inspired the creation of her cookbook The Chef Next Door, her set of five unique spice blends, a collection of soon-to-be-released bottled cocktails, and other ongoing culinary projects. Amanda has also earned notoriety on social media for her tutorial series EasyAF, where she shows audiences that delicious food can be fun and simple to make in the comfort of your own home.
Marc Murphy
Appearing at the Celebrity Dine About & Food Con Event
Son of a globetrotting diplomat, Chef and restaurateur Marc Murphy started his career in some of the most highly esteemed kitchens in the world from Paris to Monte Carlo and today, more than three decades later, is one of New York's most celebrated chefs. He is a judge on Food Network's top-rated shows, Chopped and Chopped Junior, and has appeared on Guy's Grocery Games, Guy's Ranch Kitchen, Beat Bobby Flay, The Today Show, Good Morning America, HSN and The Rachael Ray Show among others.
Today Murphy's involvement in the industry moves beyond the kitchen. He served as the President of the Manhattan chapter of the New York State Restaurant Association from 2014 until 2018. Currently, he is a Food Council and Board Member of City Harvest, New York City's largest food rescue organization; he sits on the Leadership Council for Share our Strength's No Kid Hungry campaign; is an Ambassador for Braintrust, an online marketplace connecting certified educators with families for private tutoring to advocate for children with learning disabilities; and in 2012, Murphy joined the U.S. Department of State's Diplomatic Culinary Partnership, where he took part in public diplomacy programs that engaged foreign audiences abroad as well as those visiting the United States As part of the program, Murphy traveled to Italy numerous times as well as to China, and Turkey. Today he serves as Chef Advisor for the organization's new incarnation, The Culinary Diplomacy Project traveling to global destinations including Jordan and Belgium as a representative of American culture and cuisine. In March of 2022, Murphy joined Chef Jose Andres and his organization, World Center Kitchen in Przemyśl, Poland where he spent two months cooking for and feeding thousands of Ukrainian refugees as they crossed the border into Poland.
Murphy is the author of Season with Authority: Confident Home Cooking and in 2019 launched his debut podcast, Food 360 with Marc Murphy produced by iHeartRadio. He resides in New York City with his wife and two children.
Michael Symon
Appearing at the Celebrity Dine About & Food Con Event
Michael Symon is a Cleveland native and chef known for his bold and flavorful cooking style. Growing up in a Greek and Sicilian family, he developed a passion for food and cooking from a young age. After attending culinary school, Michael honed his skills at some of the country's top restaurants before opening his own establishments and sharing his exuberant and approachable cooking style in other areas of the culinary world.
Michael's television career spans over two decades and includes a wide range of appearances and hosting gigs. He made his debut on the Food Network back in 1998, and since then, he has been a regular on the network with shows like The Melting Pot, Sara's Secrets, Symon's Dinners, Cook Like an Iron Chef, and The Next Iron Chef, which he won in 2008, earning him a permanent spot as an Iron Chef. In 2011, he joined the cast of ABC's The Chew as one of the show's five hosts, where the show ran for seven seasons and won a Daytime Emmy Award. Michael also hosted Burgers, Brew and Ques on the Cooking Channel, where he traveled throughout the United States tasting the best of America's classics. Michael's most recent shows include Symon's Dinners Cooking Out filmed in his very own back yard, BBQ Brawl with best pal Bobby Flay, and BBQ USA where he checks out some of the nation's most prestigious BBQ competitors.
Michael Symon's restaurant career spans over two decades and has earned him numerous accolades. Michael was named a Best New Chef by Food & Wine magazine in 1998, earned The James Beard Foundation Award for Best Chef Great Lakes in 2009, and was the first and only chef to host the annual Farm Aid Benefit Concert in 2009. He opened his flagship restaurant Lola in Cleveland in 1997, which quickly became a cornerstone of the city's dining scene for 24 years and was featured on Gourmet Magazine's America's Best Restaurants list in 2000. In 2008, he brought his meat-centric cooking to Detroit's Westin Book Cadillac with Roast, which was named Detroit's Best Restaurant and one of the ten best steakhouses in the country by Playboy. Symon's Mabel's BBQ, which opened in 2016, introduced a new style of mustard-based barbecue to Cleveland and was recognized nationally as USA Today called their ribs the best in the U.S. He opened Angeline at the Borgata Hotel Casino & Spa in Atlantic City in 2017, which was named Atlantic City's best new restaurant.
Michael published his first cookbook, Michael Symon's Live to Cook Recipes and Techniques to Rock Your Kitchen, in 2009, sharing home cook‐friendly recipes that draw on the flavors of his heritage. Since then, he has released more cookbooks including Carnivore, 5 in 5, 5 in 5 For Every Season, Playing with Fire, Fix It with Food, and Fix It with Food: Every Meal Easy. Carnivore, 5 in 5 and Fix It with Food made The New York Times Book Review best sellers list.
Bob Blumer
Appearing at the Celebrity Chef Dine About
Bob Blumer is a gastronaut with an adrenaline addiction. He has written seven acclaimed cookbooks, created and hosted three award-winning TV series that have aired in over 20 countries, and broken eight food-related Guinness World Records.
In his books and live demos, Bob transforms ordinary ingredients into wow-inspiring dishes through simple cooking methods and whimsical presentations that have become his culinary trademark. His most recent cookbook Flavorbomb: a rogue guide to making everything taste better was awarded top honours at the Gourmand World Cookbook Awards and the Taste Canada Awards.
His first show, Surreal Gourmet, was a pioneering Food Network instructional show featuring his signature recipes, and anchored by his iconic Toastermobile; an Airstream trailer tricked out with a professional kitchen and topped with two eight-foot-long slices of toast. In his genre-pushing competition series, Glutton for Punishment, Bob had five days to train for a physically daunting, food-related challenge, and had to compete against highly trained professionals with his new found skill.
Bob is an ambassador for Second Harvest, a perishable food bank in Toronto and raises funds to help alleviate hunger for several other noble causes. He is also Canada's Love Food Hate Waste Ambassador.
He also travels the globe making personal appearances and presenting his signature surreal meals. Recently, he was cast to play a character loosely based on himself in a soon-to-be-released, food-centric romcom called The Way to the Heart. He was also the culinary advisor on the film.
When he is not travelling for work or pleasure, which is most of the time, the transplanted Canadian cycles daily in the canyons near his home under the "D" of the Hollywood sign, doing his best to stay in shape for his next big adventure.
Cindy Fung
Appearing at the Celebrity Chef Dine About
People know Cindy Fung, as @caviarcitizen. Cindy grew up in Windsor, Ontario but she's been living in Toronto for 10 years.
She is a self-taught chef who began to experiment with food at the age of 4! She learned from corporate brands such as Joeys and Milestones and also interned with Masterchef Canada's "Demon Chef", Alvin Leung at his 2-Michelin star restaurant in Hong Kong.
Before Caviar Citizen was developed, Cindy started Preserve Indulgence in 2014 from her condo space which was a story-telling umami dinner experience. Cindy then created Caviar Citizen Inc, an inclusive brand as a passion project, originally a secret pop-up supper club start up that turned into a multi-brand lifestyle, events and hospitality group.
Another recognizable brand is her prepared meal company Sixteen Ounce. It is a subscription-based delivery service that she created at the beginning of the pandemic to promote healthy, portion-based eating that is delicious, colourful and easy to reheat.
Her role now in her companies is to plan and share special tasty moments and envision the direction of her successful catering and events company.
When she's not in the kitchen, she loves indulging in feel-good moments and is a strong advocate for all things wellness. She believes in creating with intention and adores sharing her spiritual journey. Cindy loves food, fashion, makeup and skincare. She gets her inspirations from her adventures and travels. You might find her riding her long board on the coast of LA or just grabbing some street eats anywhere that she can.
Cindy shares her home with fur-children- Domo-Noodle (dog) Jupiter MF Doom (kitten). She enjoys painting, rock climbing, archery, dancing or even just picking up a camera to shoot. She's a social butterfly who will find fun in different places.
She is a powerhouse, and it hasn't gone unnoticed, her brands have been featured in articles for CBC News, Toronto Life, Blog TO, NOW Toronto and CTV. She also competed in Fire Masters on Food Network Canada.
Dustin Gallagher
Appearing at the Celebrity Chef Dine About
Chef Dustin Gallagher has always enjoyed cooking, working his way up the ladder in professional kitchens from the age of 13. At the age of 22 he joined Chef Susur Lee's team at his internationally acclaimed restaurant, Susur, where he worked for six years, eventually becoming Sous Chef.
Dustin then went on to become Executive Chef at the Toronto restaurant Grace. In it's opening year in 2009, Grace was featured in Toronto Life's Top Ten Best New Restaurants. The same year, Dustin himself was the recipient of the Gourmet Food & Wine Expo's Nine of Dine Award as one of Toronto's best new chefs.
Dustin competed in the very first season of Top Chef Canada and about 6 years later, in 2016 was invited back to showcase his skills in the Top Chef Canada All-Stars season where he was a finalist. He is currently the Executive Chef at 416 Snack Bar. He opened Noble House in the fall of 2020. Noble House will sell meal kits and prepared foods. Once it is safe to do so Noble House will also open for cooking classes and private events.
Known for his signature smile and endless energy, Dustin prides himself on excelling in high-pressure situations. To decompress, Dustin spends his time building forts and baking cookies with his young daughter Ava, his wife Flo and their new dog George. They will be focusing creating family friendly content in the future as being creative together is something they cherish (Ava is the artist behind Noble House's colourful menus). He is very inspired by his family and loves to take part in programs that get the whole family involved in the kitchen!
Andrea Nicholson
Appearing at the Celebrity Chef Dine About
Since the early age of thirteen, Andrea has been consumed by the art of food. She is a creator, teacher and connoisseur. Andrea is a Red Seal certified chef who received her culinary training at George Brown College in Toronto. Her professional experience includes positions in respected Toronto restaurants and culinary institutes Luce, Via Allegro, The Fifth, Humber College, George Brown College, 35 Elm, Trattoria Nervosa, and Partner/Culinary Director of Great Cooks, as well as travelling the culinary globe and working with internationally acclaimed chefs and the world renowned 6 star luxury liner Regent Seven Seas.
Andrea has also trained in New York City under Roberto Caporuscio and now holds a diploma from the A.P.N. of Naples, Italy, distinguishing her as a certified Pizzaiuoli.
Andrea's passion for food is evident in her masterful creations, which celebrate the purity of local and seasonal ingredients. Supporting sustainability, Canadian farmers, purveyors and Ocean Wise is the central tenet of her cuisine. Through this love of local and seasonal produce, Andrea created her own artisan product line called Killer Condiments which is available across Canada.
Andrea's Food Network stardom originated when she appeared as a contestant on Season 1 of Top Chef Canada, Top Chef Canada All-Stars and appeared on Food Factory. She has been a guest on The Marilyn Denis Show, co-host of 2 seasons of Restaurant Takeover and is currently a judge on Food Network's Fire Masters which also airs in the US on the Cooking Channel.
Andrea currently owns the wildly popular Butchie's Restaurant which was featured on Food Network Canada's Big Food Bucket List, Banana's Ice Cream Sandwiches and Dish Play, a 10,000 square foot culinary event space in Durham Region, outside Toronto.
Frankie Solarik
Appearing at the Celebrity Chef Dine About
Author of the best-selling cocktail book "The Bar Chef - A Modern Approach To Cocktails" and owner of Toronto's popular cocktail bar BarChef, which was rated by Food and Wine magazine as one of the "Top new and innovative bars in the world".
He is also the owner of the BarChef Project, Ontario's premiere bottled cocktail company available at the LCBO. Solarik is a pioneer of the progressive and contemporary approach to cocktails internationally.
He has been profiled in major international magazines, and TV including features on CNN, Forbes Magazine, National Geographic, Times Magazine, Vogue Magazine, GQ Magazine, as well as a guest judge on The Food Network's popular "Top Chef Canada". Frankie was also named a "Legendry Experimentalist" by the New York Times.
The buzz, domestically and internationally, is due to the fact that Solarik isn't just changing the way drinks are made but because he's changing the way cocktails are perceived in general. He does this by applying the same detail and passion to preparing cocktails that a chef would to haute cuisine.
Although he prefers to describe some of his signature cocktails like his creation of the "Smoke cocktail technique" for the famous "Vanilla and Hickory Smoked Manhattan", "Illuminated Eucalyptus", "Geometric Lavender" as "Modernist" rather than "molecular" the cocktails on offer at his Toronto cocktail bar are perhaps the best described as compositions, but rather harmonious musical notes. They are a personal artistic expression, a textural and sensory experience presented in the medium of liquid.
At BarChef Solarik continues to push the envelope; growing a reputation as an innovator and advocate of the progressive approach to mixology. His approach is unique, his research impeccable, and his goal, far - reaching - Put simply, to inspire others worldwide to adopt a completely new approach towards the definition of the cocktail experience and dramatically expand on the Modernist movement.
Craig Wong
Appearing at the Celebrity Chef Dine About
Chef Craig Wong cooks with soul. Described as Asian meets Caribbean Soul Food, when it comes to what he loves to cook, Craig is less concerned with geographic borders and more focused on delicious food.
His cuisine incorporates his Jamaican-Chinese heritage along with the techniques and discipline he acquired from years working in Michelin-starred restaurants such as, Alain Ducasse au Plaza Athénée in Paris, followed by Heston Blumenthal's Fat Duck in England.
Wong's family lived in Jamaica for more than three generations. His father from Kingston and mother from Ocho Rios, decided to immigrate to Canada in the early 70's. His childhood up-bringing is a unique but classic representation of a diverse city like Toronto.
Like Jamaica's national language, his "Patois" is the merging of great food ideas from various cultures, executed with respect for the ingredients. Craig Wong was born and raised in Scarborough, Ontario. His parents enrolled him in a school where he could learn to speak French fluently. After high school he followed his passion and moved to Lyon, France.
He graduated with top honours from the L'Institut Paul Bocuse, worked in Europe for three years, and then came home to spend the next decade working in some of Toronto's top fine dining establishments.
In 2014, he opened Patois Toronto, a fun and vibrant restaurant which pairs traditional Chinese family-style dining with bold flavours of Asia and the Caribbean. In 2020, he opened Bar Mignonette a seafood wine bar with a focus on natural wines. He is currently the executive chef of Ting Irie, Dubai's first Jamaican restaurant. Craig and multiple platforms in the US, Singapore, and South America. He is also the host of CombiNation Plate on CTV.
This fusion of flavours has garnered Chef Craig Wong rave reviews and features in International publications such as Eater, Food & Wine, Food Fanatics (Chicago, The Clever Quarterly (China) and home grown publications such as Toronto Life, Zagat Toronto, Globe & Mail, and Porter Magazine.
Dates: June 23 - June 24
Location: Fallsview Casino Resort
Pre-sale starts: May 3 at 10AM
Use CODE: FFDF23
Public on sale starts: May 5 at 10AM
*All ticket prices do not include taxes and fees